Facility Management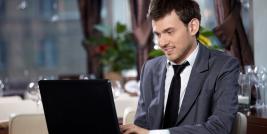 Produce solutions and expertise for every stage of a buildings life cycle


Monitor command and program system controllers from any workstation on the MLN…
• Logs commands, overrides and system changes made by system operators to the BACnet System Activity application.
• Locate and troubleshoot problems quickly using the System Profile and Dynamic Plotter applications.
• Quickly schedule and modify facility usage with the Scheduler.
• Use Site-wide Licensing solutions to cost effectively add multiple workstations.
• Assign each user unique system-wide access privileges based on name and password.
• Incorporate UL Listed fire alarm monitoring, control and integration with the Life Safety Option.
• Reliability control critical areas such as laboratories, clean rooms and operating suites within precise operating parameters.
• Make modifications using complete suite of system design and commissioning tools.
• Redundancy solution for mission critical facilities.